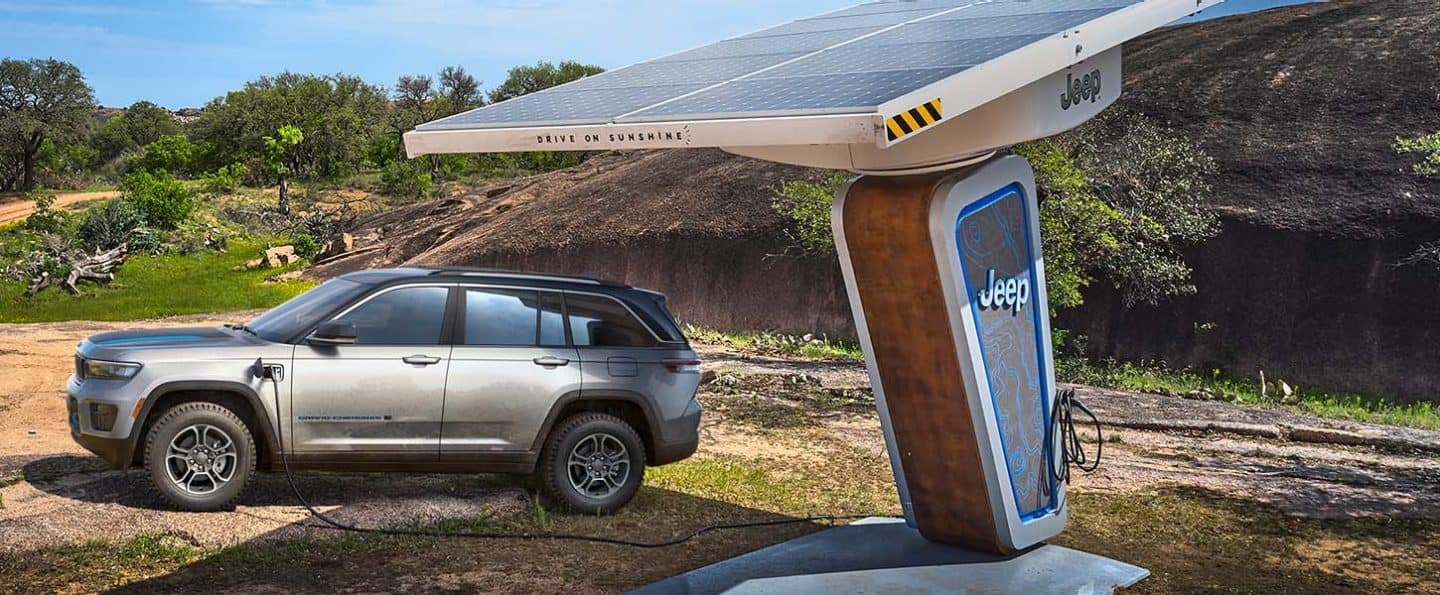 Tips for Public EV Charging
Learn more from Reedman-Toll CDJR of Springfield!
As electric vehicles are on the rise, EV charging stations are beginning to pop up everywhere, from malls and grocery stores to event stadiums and parking garages. With EVs becoming increasingly popular, it's important to understand all the many aspects of owning an EV. One thing that isn't often considered is how to keep charging stations easy for every EV owner to use. Here at Reedman-Toll Chrysler Dodge Jeep Ram of Springfield, we'd like to give you a few tips on how to do just that. Continue reading below to learn a few tips on how to make charging electric vehicles simpler for everyone.
Use Spots for Charging Only
The number one most important thing to remember about EV charging stations is that they are not extra parking spaces. Yes, they are designated exclusively for electric vehicles. However, they are designated for EVs in need of a charge. When your vehicle is done charging, you should immediately disconnect the power cord and move the car to free up the space for another EV owner seeking a charge. In some locations, drivers can be ticketed for parking in an EV charging space while not actively charging their car. Think of the golden rule, you'd never want to be left without a charge just because someone used the EV charging space as an extra spot, so don't put anyone else in that situation.
Find the Right Plug
Another important thing to remember is to determine which plug is best for your vehicle. Of course, this should be decided by which plug fits your vehicle, but you should also consider what you need based on your charging state. If you're in desperate need of a quick charge, the DC fast charging station is your best bet. However, if you're just looking to top off your battery, the 240-volt charging station would be best for you. Not only will this save you time, it will also allow drivers to get the charger that they need as well.
Be Respectful to the EV Community
While this may seem like an obvious rule, it shouldn't be left unspoken. You should never unplug another EV owner's vehicle while it is charging. There's no way for you to know the state of their battery's charge or how much juice they need to get to wherever they're going. Owning an electric vehicle is to be a part of a community, and when you're part of that community, you want to feel respected, and that respect and consideration should be mutual.
Are their EV Charging Stations in Philadelphia?
Here at Reedman-Toll Chrysler Dodge Jeep Ram of Springfield, we offer numerous plug-in hybrid electric vehicles, including the Jeep Wrangler 4xe and Jeep Grand Cherokee 4xe. If you're looking into one of these PHEVs or already own one, rest assured that there are more than 1,000 conveniently located EV charging stations here in Philadelphia. Just a few locations include an EVGo station in the Quartermaster Plaza shopping center, a Blink Charging Station at 1600 S Christopher Columbus Blvd, an EV Connect charging station on Walnut Street, a few blocks away from Rittenhouse Square, and many more.
Jeep 4xe Vehicles for Sale Philadelphia PA
While there are some etiquette rules to remember while charging an electric vehicle, owning one has numerous benefits. If you're looking for a new plug-in hybrid vehicle in Philadelphia, then Reedman-Toll Chrysler Dodge Jeep Ram is where you need to be. Here, you can find a selection of new PHEV models from Chrysler and Jeep, including an array of Wrangler Rubicon 4xe and Grand Cherokee 4xe models. Shop our new inventory to find the right Jeep 4xe model for you right here on our website. If you can't find the exact model you're looking for, we can help you custom order one directly from the factory online or in-store. Whatever you're looking for, we look forward to working with you!