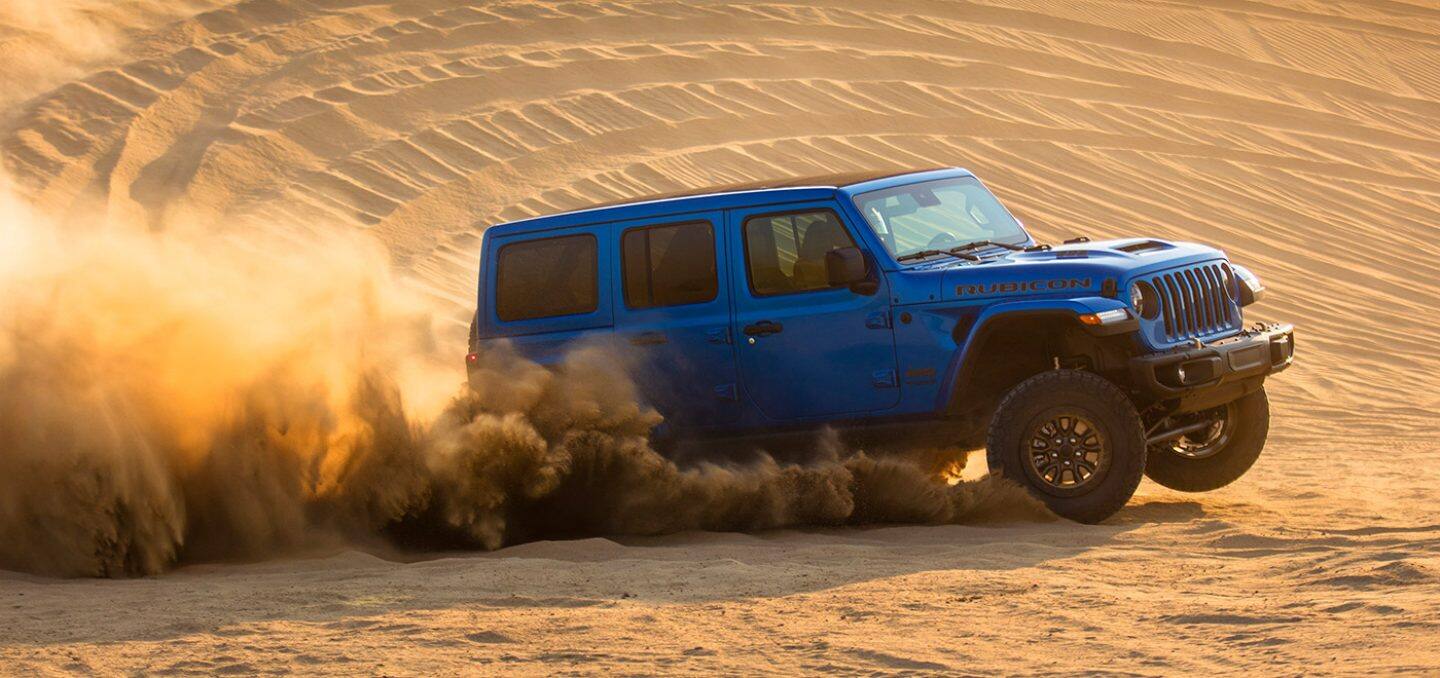 Summer Maintenance For Your Jeep
Get Your Jeep Ready For A Great Summer!
In the hot summer months, many drivers find themselves planning exciting vacations, weekend getaways, camping trips, and more. With so many exciting and fun things to do in the sun, you may also be relying on your car more heavily than you do the rest of the year. This is especially true for Jeep drivers, whose vehicles are designed to help you make the most of your outdoorsy adventures. If you have a full calendar of fun summer activities planned, we want to help you ensure that your Jeep is ready to carry you every step of the way. With a few simple check-ins and maintenance steps, you can make the most of your summer vacation while keeping your Jeep happy and healthy.
Check All Your Fluid Levels
Your car might be working harder than usual in summer, not only due to increased use, but due to the heat taking its toll on the car's inner workings. Therefore, it's important to make sure that all your car's fluid levels are correct and ready to go! A few key fluids to check are brake fluid, engine coolant, and oil. Checking your oil can be easily achieved from home by using the dipstick located under the hood. Simply wipe it off with a clean cloth, dip it into your car's oil valve, and pull it out to ensure the fluid hits the correct marking on the stick.
Check Your Tire Pressure
The pressure in your tires has a large impact on how well your car can function. It affects the traction, the load your Jeep can handle, and can even cause uneven wear on the tire itself. Therefore, it's important to make sure the pressure is at the right level for your particular model. The indicator on your dashboard should let you know when your tire pressure is low, but be aware that having a tire pressure that's too high can cause problems as well. Check your Jeep's manual to see the optimal pressure for your tires, and make sure they're filled to that level.
Check On Your Air Conditioning
Air conditioning is especially important in summer when the heat starts to rise, and the last thing you want is to be stuck without cool air during a long drive, or after a day spent outside in the heat. If you notice anything unusual about your air conditioning, make sure to bring it to a service center as soon as possible to diagnose the problem. Some telltale signs of wear could be the A/C "flickering" or turning on and off throughout the drive, having the fan going but not feeling cold air, or experiencing any strange or unpleasant odors when the A/C is turned on. Luckily, no matter what issues you may find, a certified technician will be able to help you fix the problem!
Consider New Parts and Accessories
If you've been thinking about replacing a part on your Jeep, summer is the perfect time to do so! Some simple upgrades, like new wiper blades for example, can have a big impact on the quality of your drive. Also, there is a wide variety of available Jeep accessories at the Mopar eStore that can help you during your summer travels. For hiking and camping lovers, there are a number of different rooftop racks that will keep all your outdoor gear safe, like canoes, kayaks, surfboards, and more. There are also interior cargo solutions to help keep everything organized on your next trip.
Make Your Appointment at Reedman-Toll CDJR!
All this maintenance may seem overwhelming, but rest assured that our expert mechanics here at Reedman-Toll Chrysler Dodge Jeep Ram are here to help! They can diagnose any current issues you may be experiencing, make any necessary repairs, and also help with routine maintenance. They can even help you order and install parts and accessories from the Mopar eStore! To make your appointment, simply give us a call to schedule over the phone, or head over to the Mopar Service & Parts tab here on our website to fill out the scheduling form online. From all of us here at Reedman-Toll, we look forward to working with you soon!