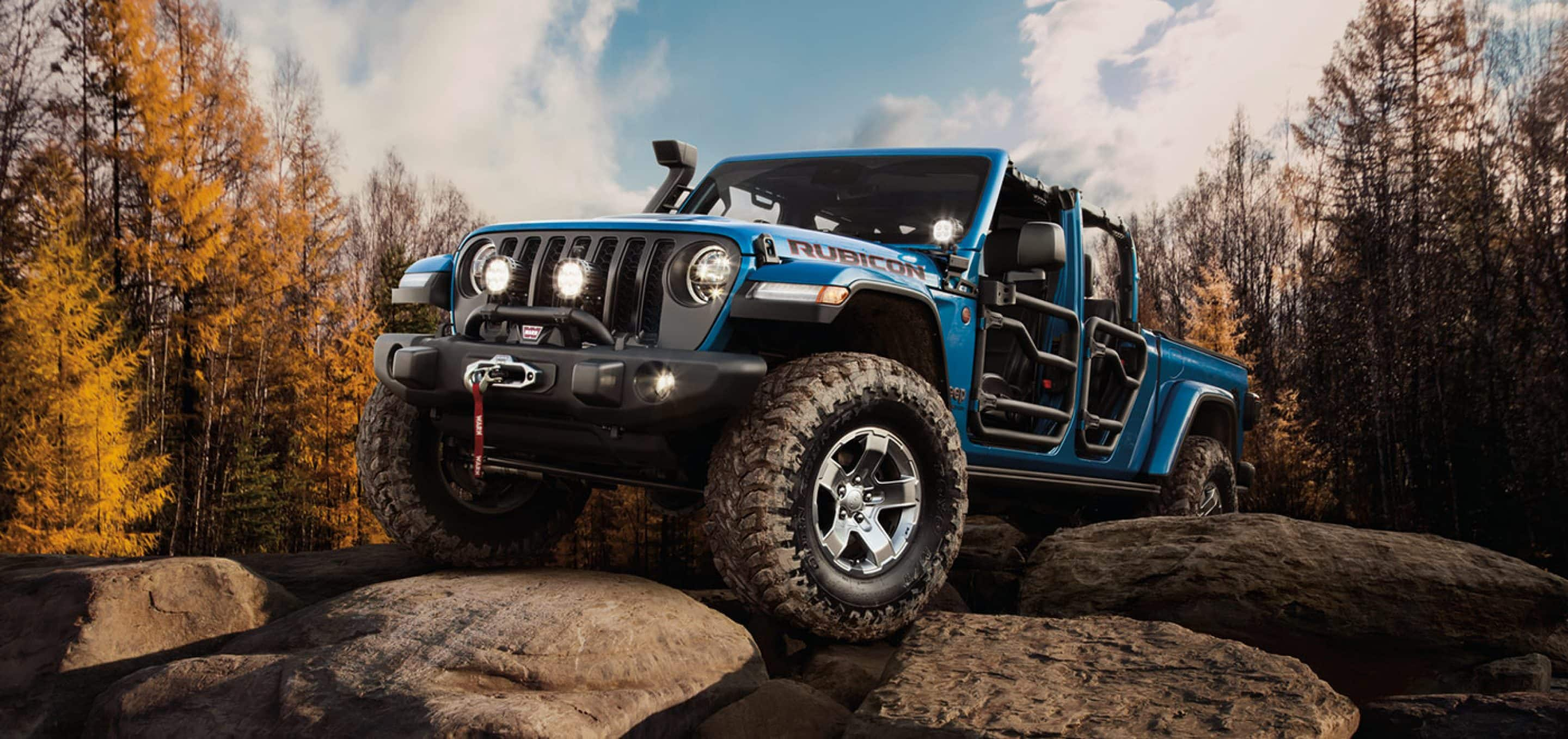 Jeep Oil Change Philadelphia PA
Get Your Oil Changed With Us Here at Reedman Dodge Chrysler Jeep of Springfield
Are you questioning when you should change your oil for your Jeep? When is the right time to change it, and how often and most of all, what is the right oil for your engine. We understand that you might have a ton of questions when it comes to changing your oil, and that's why our experts here at Reedman Dodge Chrysler Jeep of Springfield want to help, which is why we have come up with a few things that you should know when it comes to getting your oil changed. Continue reading down below for all the information, and keep in mind if you need an oil change, we are always here to help you here at our dealership!
When Should You Change Your Oil?
The best answer to this question and many others is to check your owner's manual. Keep your owner's manual close by as it will be your go-to reference for everything associated with your Jeep. Don't make any assumptions on the interval based on past experiences, as timing has changed over the years as newer versions of vehicles are released. If you can't find your owner's manual, you can always trust our experts here at Reedman Dodge Chrysler Jeep of Springfield to change your oil and provide you with an update on when your next one should be. Many newer Jeeps will have an indicator that will alert drivers when it's time to get their oil changed, so make sure you schedule an appointment with our experts when you receive this alert.
How Often Should I Check My Oil Level?
You should always be aware of your Jeep's oil levels as even newer Jeep's will need their oil topped off in between oil changes. We recommend checking your Jeep's oil level at least once a month, and be sure to make an appointment with our experts here at Reedman Dodge Chrysler Jeep of Springfield if you notice a leak. Also, be sure to check your owner's manual and follow the recommendations if you get lost. Some newer Jeeps come with electronic oil monitors and don't use traditional dipsticks for manual inspection. If, by chance, you do have a dipstick and are checking your oil manually, make sure you have parked your Jeep on level ground. If you have been running your engine, make sure you're aware of hotspots under the hood. When the engine is off, open the car's hood and find the dipstick, pull it out, and wipe off any oil from the end. Then insert it back into the tube and push it all the way in. Pull it back out, and now take a look at both sides to see where the oil is on end. Every dipstick has some way of indicating the proper oil level. Some have two pinholes, and others have low and high markers or an area of crosshatching. If the top of your oil streak is between the two different marks or within the crosshatch, then the level is fine. If the oil is below the minimum mark, you need to add. Also, pay attention to the color of your oil as it should appear brown or black; if it's a different color, get it changed.
How Often Should You Change Your Oil?
Most people will swear by every 3,000 miles or every three months rule, but advances in engine oil have made this obsolete. Over the course of two years or 30,000 miles, you can save money if you get your oil changed every 7,500 miles vs. 3,000 miles. Keep in mind that it's not only about the miles as if you don't drive your car very much, your oil will also still need to be fresh. Even if you drive your Jeep fewer miles than your owner's manual suggests, you should always get your oil changed twice a year. Oil becomes less effective as it ages, and when the engine is not warm enough, excess moisture that forms in the engine will not be removed, which can lead to shorter engine life.
Get the Right Oil for Your Jeep
Once again, take a look at your Jeep's owner's manual. In many newer Jeep models, the weight of your car's motor oil is printed on the cap where you need to add oil. If there is no need for synthetic oil, there is no need to get it. Even if you have a much older Jeep and if it's running well, you don't need any special motor oil. If you are unsure of what oil you should be using and don't have your owner's manual, you can always check with our experts here at Reedman Dodge Chrysler Jeep of Springfield!
Do I Need Synthetic Oil?
Synthetic oil is designed to be more effective at keeping your Jeep from breaking down and withstanding higher temperatures. There are many instances where that resistance to a breakdown can help prolong the life of your engine. Synthetic oil is an excellent idea if you tend to make many short trips, as standard oil might not be enough to burn off moisture or impurities. You're also going to want to consider your lifestyle. If you live in a place with cold winters and hot summers, then synthetic oil is your best bet to helping your engine last longer. If your engine is prone to sludge that can build up when your oil breaks down and can cause serious engine problems, synthetic oil is good for that.
Get an Oil Change at Reedman Dodge Chrysler Jeep of Springfield
If you find that your Jeep needs an oil change, then make an appointment with our specialists at Reedman Dodge Chrysler Jeep of Springfield! While you are here, we can also top off your fluids, rotate your tires, and change out your battery if need be. You can make an appointment in person by heading down to our dealership or by filling out a form
here on our website
. We look forward to working on your Jeep, and we can't wait to see you here at Reedman Dodge Chrysler Jeep of Springfield!