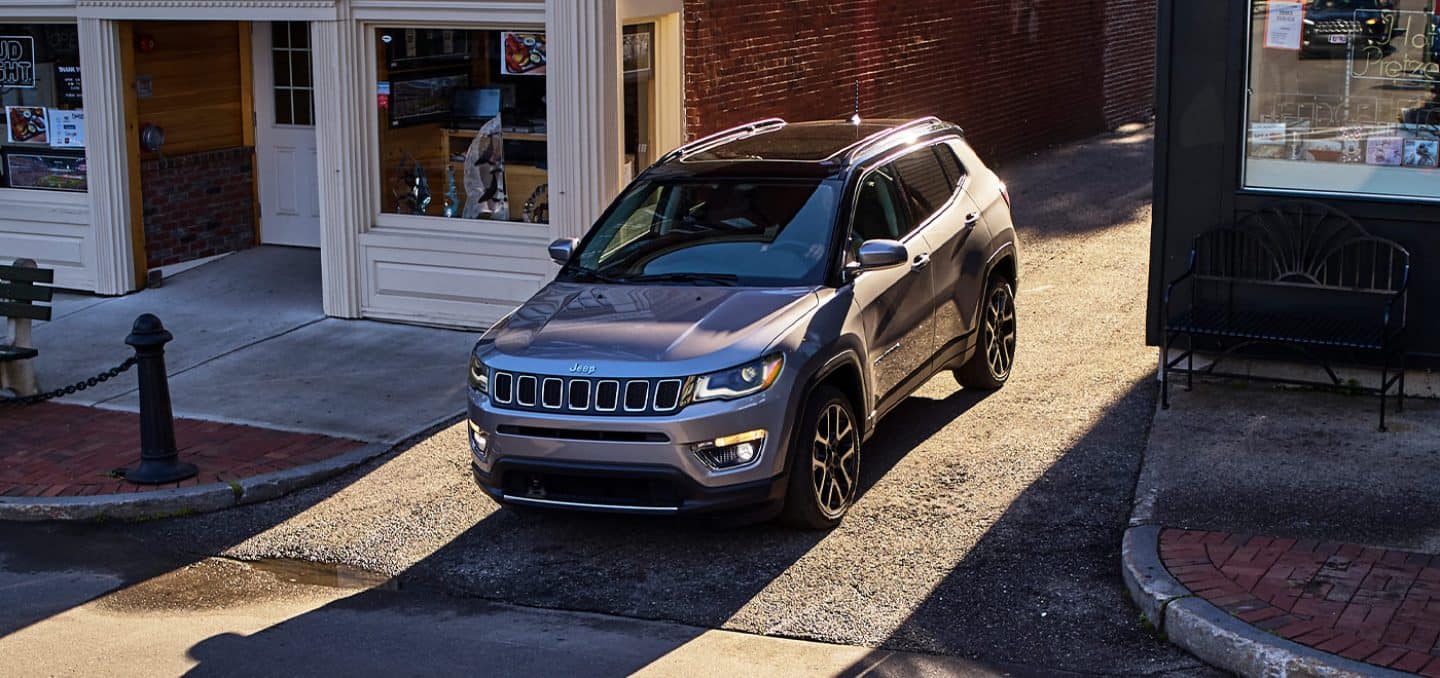 Tips for Test Driving a Used Car
How to Find the Perfect Pre-Owned Vehicle!
Shopping for a used car can provide tons of benefits for the driver. As we all know, used cars are a great way to save money, and you can also find a wider selection than when you buy new. Here at Reedman-Toll Chrysler Dodge Jeep Ram, we make it a priority to stock a diverse array of pre-owned vehicles from all makes and models. When you choose to work with a dealership rather than a private seller, you get the added benefit of seeing all your options, all in one place! This makes it easier to compare different models during one of the most important parts of your search: the test-drive. Test-driving a car is always a must, but it becomes even more crucial when you're shopping for a used car. We've collected our favorite tips and tricks to help you get the most out of your test-drive, and find a used car you can feel confident in! Continue reading below to learn more.
Get Informed
No matter how thorough you are on your test drive, it won't be as effective unless you have something to compare it to! The best way to get the full picture of how each car actually performs is to try out as many cars as you can. If you have a certain model in mind, try testing out various options in different model years or trim levels. You can also make a list of each one, and keep track of notes so that you can look back on your likes and dislikes from each test drive. Above all, no matter how much research you've done, make sure you step into each vehicle with an open mind. Take a moment to leave your expectations behind and see each car for what it is, without making judgments too quickly based on what you think you "should" be looking for.
Treat Each Car the Same
To get an accurate idea of how each test drive goes, it's a good idea to be consistent with the kind of drive you take. This is another advantage of working with a dealership, because you'll have access to the same routes for every car. Be sure that you put all your options through the same tests, checking how it handles on bumpy roads or speed tables, how smoothly it accelerates like when merging onto the highway, and how it performs at higher speeds. Let the sales associate know what you want ahead of time, and be sure to ask that you get onto the highway so that you can get up to about 60 miles per hour. When changing lanes, take note of the visibility, and how responsive the steering is on each vehicle you try.
Inspect the Exterior
Doing a visual inspection while trying out a pre-owned car is a must. Take a moment before you even step inside to take a closer look around the entire vehicle, looking at the tires, as well as opening up the hood to make sure everything is to your liking. Turn on the headlights, high beams, and parking lights and check to make sure they're all in good shape. You can even do a basic test of the suspension by leaning on the corners of the vehicle to see how sturdy they are. Doing a quick visual scan is also a great way to compare options if you're looking at similar models from different years. Take note of any updates to the design, or features that differentiate the different vehicles to see if there's one that stands out to you more than the rest. If this is a car you're going to enjoy for years to come, you might as well make sure the design is one that you love seeing every day!
Inspect the Interior
After thoroughly checking out the exterior, make sure you give the same treatment to the interior. When you step inside, see how you feel behind the wheel, and note how much head and legroom each option provides. When you start the car, make sure that all the indicators on the dashboard briefly light up, and when you turn on the headlights, make sure that the interior lighting on the dashboard controls and the gearshift illuminate properly. Check the interior overhead lights as well, and check for convenient features like visor or glove compartment lighting, or a vanity mirror. Take a moment to try out the heat and air conditioning, the radio, and try to connect your smartphone if the car offers the appropriate system. You should also try sitting in the passenger's seat and each of the back seats to get your passengers' point of view, and see how much cargo space the vehicle offers, including whether or not the rear seats fold down.
Stick to Your Budget
It's easy to get tempted by options, especially if you find an unexpected car you love! One helpful way to stay on track and start narrowing down your most viable options is to make a solid budget. Consider how much you're willing to pay overall, and factor in the down payment, as well as the monthly payment. You may have some wiggle room here, for example, you could pay a higher down payment in exchange for lower or fewer monthly payments down the road. You can also offset the cost by trading in your old vehicle at our dealership! Here at Reedman-Toll, we can assess your vehicle, and value your trade-in so that you can put that value towards the cost of whichever car you choose. We also list all our current deals, specials, and incentives online for you to take advantage of. If you're ever unsure of how to set your budget, or have any questions, our in-house finance center is here to help you every step of the way!
Visit Us at Reedman-Toll CDJR of Springfield
As we mentioned above, the best way to gain insight into which car is right for you is to get out there and test out your options! With these tips in mind, we invite you to come visit us here at Reedman-Toll Chrysler Dodge Jeep Ram in Springfield, Pennsylvania to tour our entire inventory of used and certified pre-owned vehicles. Our sales associates will be there to help you through the process, including financing options, and how to value your trade. You can even start your search right here on our website by viewing our current listings online. From all of us here at Reedman-Toll, we look forward to working with you!