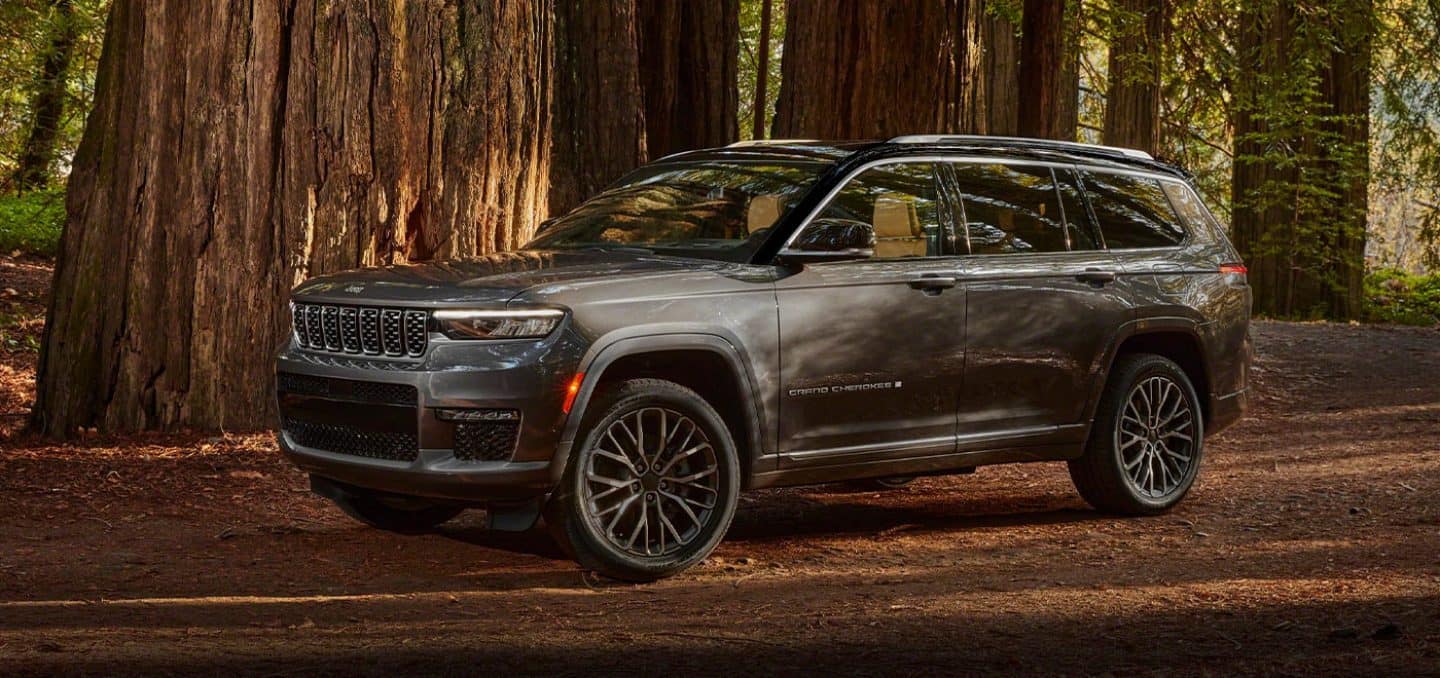 Fall Maintenance for Your Jeep
Visit Our Service Center at Reedman-Toll CDJR!
As the summer months fade and the weather beings to cool, you may find yourself planning fun fall activities like a road trip, hike, or camping trip. Fall is a great time to take to the mountains to view the stunning scenery and changing leaves. Plus, Jeep vehicles are designed to encourage your adventurous spirit, and accompany you on your outdoor activities, no matter how treacherous the terrain may seem. However, before you plan your next adventure, make sure you give your Jeep some much-needed attention to make sure it's in its best possible condition. The heat of summer can take a toll on your vehicle's various parts and functions, so it's important to check in come fall, and make your preparations before winter hits. Today, we'll be going over some of the ways you can maintain your Jeep this fall, and keep it working its best for years to come!
Give it a Good Cleaning
Over the summer, you may have spent time relaxing at the beach or partaking in other outdoor activities. That means that your Jeep may have accumulated sand, dirt, or other debris along the way. This fall, take a moment to give your Jeep the cleaning it deserves! You can remove the floor mats to vacuum beneath them, and clean the mats themselves, even spraying them down if they're waterproof. If you're the owner of a Jeep Gladiator, you can even spray down your car's interior, and take advantage of the drain plugs built into the floor. Wipe down the steering wheel and dashboard, door handles, and any other high-touch surfaces, and go through the glove compartment and center consoles to make sure they're organized and free of trash.
Get an Oil Change
An oil change may be one of the simplest ways to maintain your Jeep, but it's also one of the most important! The more you drive, the oil that lubricates your engine will gather dirt and grime and begin to break down. This means more friction in your engine's pistons, which will increase wear and could lead to a premature issue with its function. To help keep your engine happy and healthy, a regular oil change is essential. How often you change your Jeep's oil will depend on the model you have, as well as how far and how often you drive. Typically, your mechanic will give you a reminder of how often to come back for an oil change, and it's always safer to get it done early rather than late! Start fall off right with a fresh oil change for your Jeep.
Check on Your Tires
The heat of summer can sometimes have a detrimental effect on your tires, and the hot pavement can cause them to wear down. In the fall, make sure you check in with your tires to make sure they still have enough tread. You may even want to consider switching over to a set of snow tires if you live in a snowy area, or getting ahold of some tire chains to keep on hand in preparation for winter. Also, the change in temperature can have an effect on your tire pressure, so make sure to see if they're inflated enough, and fill them if need be. Take care not to over-inflate your tires, and shoot for a happy medium instead. You can also get your tires rotated, so that they wear evenly on all sides.
Check on Your Car's Fluids
Aside from the standard oil change, there are many other fluids that play an important role in your car's function. You'll want to check the levels on all these various fluids to make sure you're not running low, and have them refilled if need be. Check on your brake fluid, also making sure the lines that it flows through are in good condition and not at risk of leakage. Check out the engine coolant, which is crucial for keeping your engine from overheating. You should also check the windshield-wiper fluid, and consider investing in some anti-freeze so that you don't end up with a frost-covered windshield that may obstruct your view of the road.
Make Your Appointment at Reedman-Toll of Springfield!
No matter what maintenance your Jeep may need, our service center here at Reedman-Toll Chrysler Dode Jeep Ram is here to help! We offer routine maintenance services like oil changes, tire rotations, alignments, and inspections. We can also help with any repairs or replacement parts that your Jeep may need. You can make your appointment by giving us a call, or by scheduling online right here on our website! Or, if you're in the market for a new Jeep, be sure to check out our current inventory. From all of us here at Reedman-Toll CDJR of Springfield, we look forward to working with you soon!